Japanese Horse mackerel (Aji)
Posted on June 27, 2017 by jason toner No comments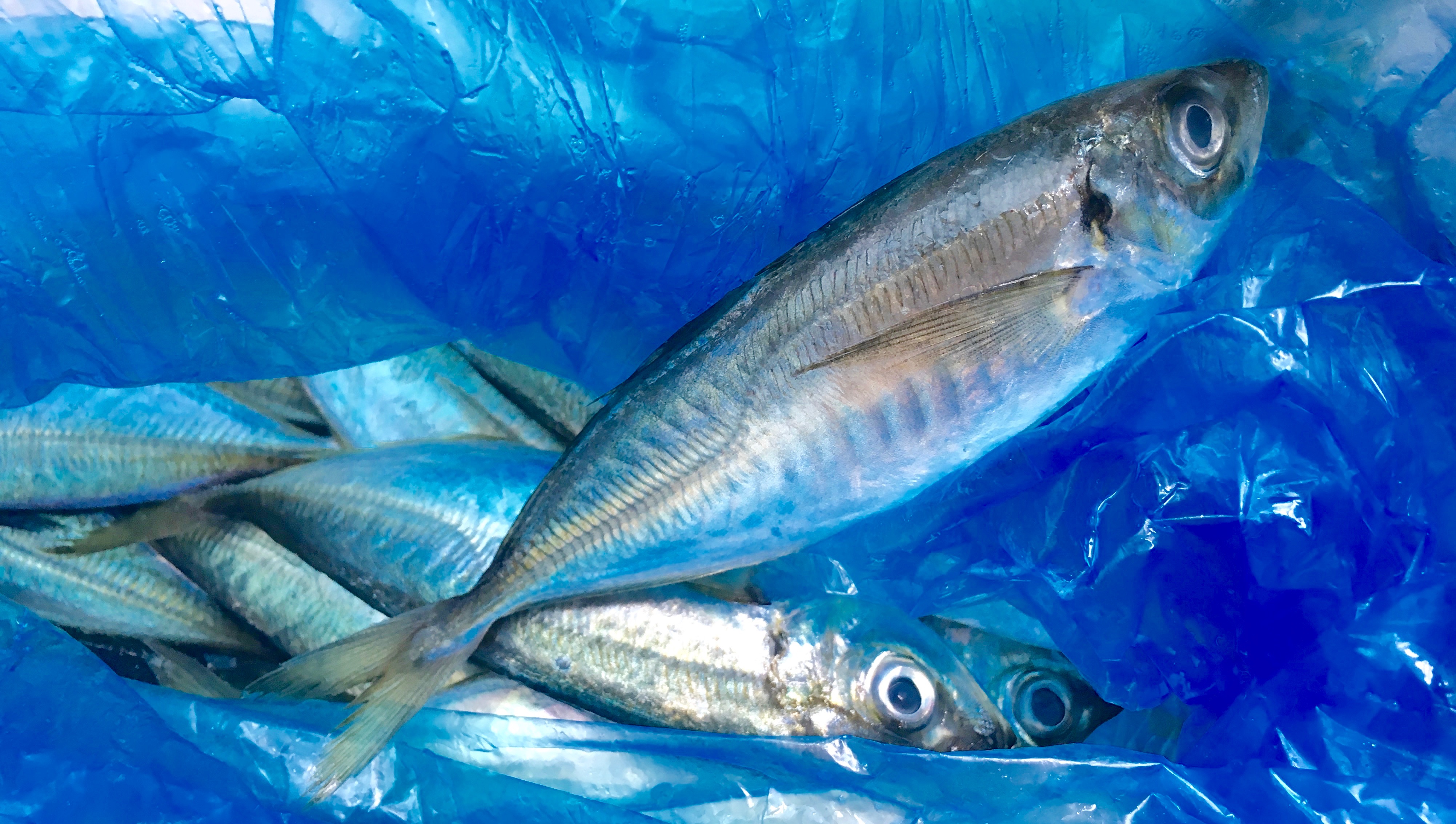 My local fishmonger recommended these Japanese horse mackerel from real close-by around Miura peninsula and when this old boy makes a recommendation, you listen and engage immediately. If you are buying fish anywhere in the world, just like you would with meat and your butcher(and hopefully one day vegetable farmer at the produce section to advise and educate!), it is essential to find a passionate individual with high standards who cares less about making a sale than furnishing you with his life long quest to spread the good gospel of the best possible fish that will engage and delight. Building rapport with the right fishmonger can take time and is worth the investment.
Back to the aji, sometimes called ma-a aji("true" aji) which are common most months of the year and found around the coast of Japan accumulate delicious fat spring through summer feeding on small fish, crustaceans and found around 40-300 meters deep from the sandy sea floor, and mid waters to the surface. Packed full of essential fatty acids, protein, minerals and insane amounts of vitamins B-12 and D, there is no reason not to love this incredibly tasty and inexpensive fish(unless you have gout in which case have the seaweed salad)
If you can obtain specimens as fresh as these ones are then raw is the way to go with a touch of soy sauce and wasabi or my favourite combination-tagarashi and ponzu! A simple salt brine or dashi bath for a few hours also yields great results.
Namero
This old dish from way-back-when was the lovechild of fishermen who needed a tasty way to preserve fish for long sessions at sea and is now enjoyed in restaurants, the home dinner table and also the fishing boats from which the preparation was originally intended for consumption.
It is made by mincing shiso leaf, ginger, green onion and miso with deboned fish filets such as Aji, iwashi, shirouo, katsuo,sanma, ika, isaki etc
Aji furai
Panko fried aji is very popular served with Tonkatsu sauce or tartare.
Escabeche
Escabeche is enjoyed here in Japan as much as it is in its native Spain or south America and although it is essentially fried then pickled fish with vegetables you can make it your own with black vinegar, togarashi, ponzu, umeboshi, ginger or whatever else makes culinary sense to you.
However you want to try it, make that connection with the person you are buying it from and experiment.