Oshino Hakkai noodle shop
Posted on March 22, 2017 by jason toner No comments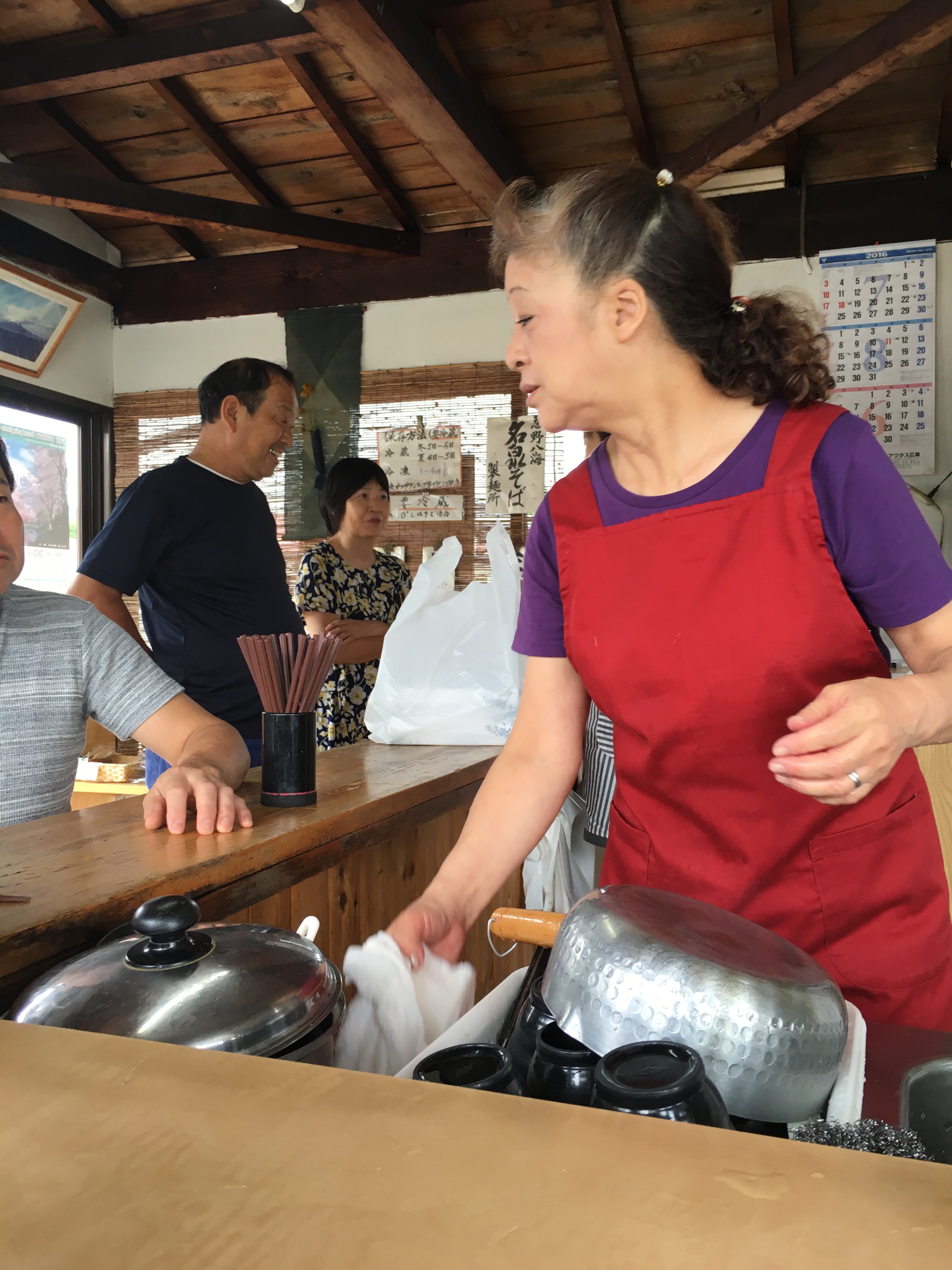 The Fuji 5 lakes area is indeed beautiful but the real gem for me is a place that no guide books will tell you about and an easily missed heightened sensory experience unless you are looking for it.
Just across the street from the car park that leads into the main tourist trap and pond, between the ice cream shop and smaller parking area lies the house of culinary perfection that, for me at least, eclipses by far the reason most people travel there. This prince in paupers clothing does no justice to itself as far as self promotion which suits me just fine as it is usually empty everytime the family visits. The set-up is a little strange, you sit at the counter and you are served soba noodles that are made on-site with water from a nearby spring served with a simple dashi and side of their own togarashi miso, then when you are finished they will serve you their perfect udon noodles made with the same water and it will blow your mind. The cost of this mind blowing experience is 0 Yen with the idea being that you will buy said soba, udon and togarashi miso either to take with you or delivered to your door the next day.
I will save you the trip by posting the details but try to go at least once.