Miso happy!
Posted on April 19, 2017 by jason toner No comments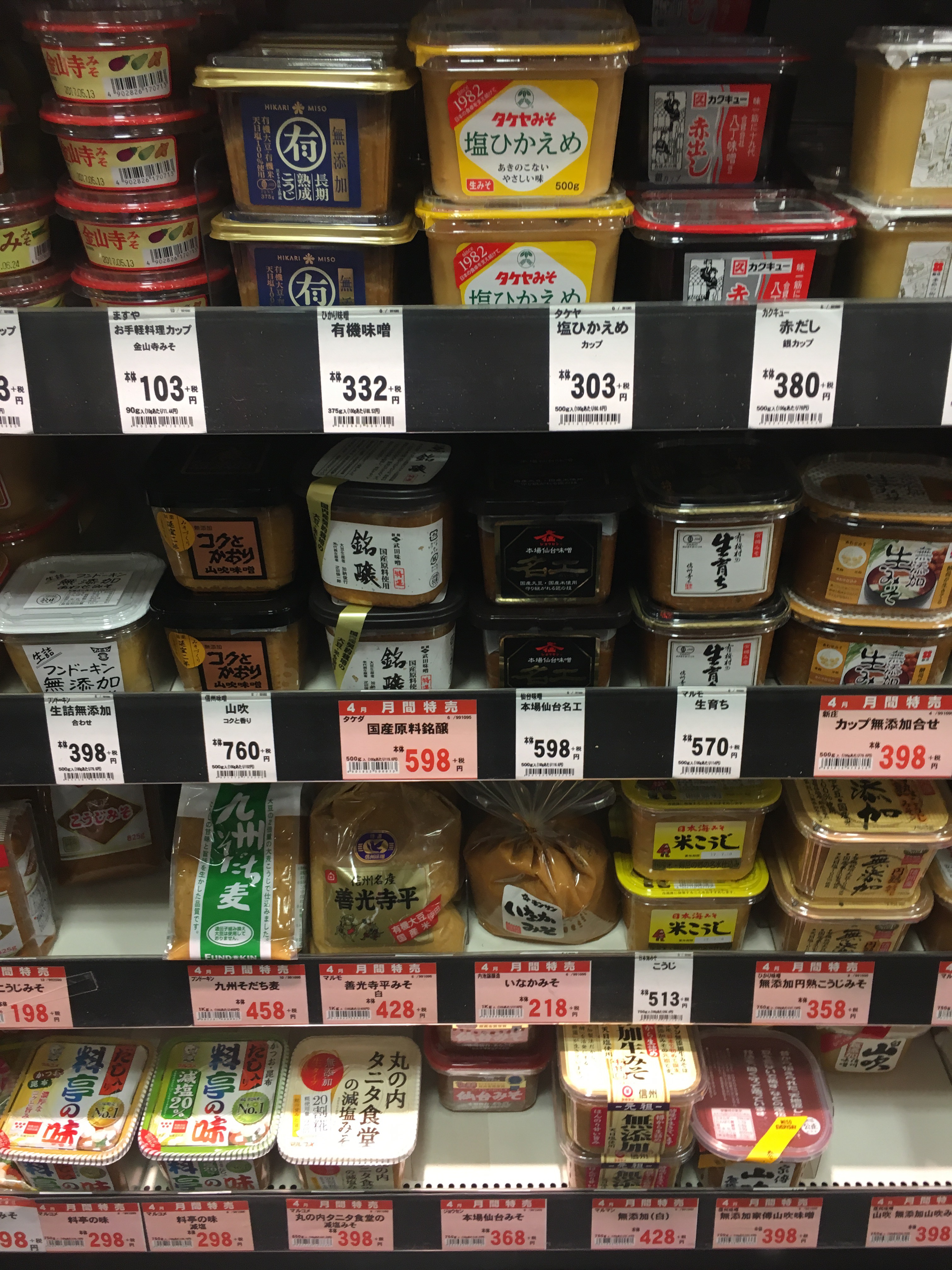 Miso is an umami packed paste , high in vitamins, minerals and amino acids that is essential in Japanese cooking. Aspergillus oryzae mold culture is steamed with rice to make Koji. The next stage is fermenting the Koji, soybeans and salt which, through the magic of enzyme breakdowns and love create natural acids, heady aromas and a robust, sophisticated flavor profile . There are so many brands and price isn't always a reflection of taste or quality but let's get to the basics first…
These two are red,aka(left) and Shiro, white ( the most common miso) they are pretty much the same miso at the start but the red is aged 2 years
It is a good idea to start playing with and understanding these basic types before trying out the less common Brown rice(genmai) and Hatcho (pure soybean) varieties, although a lot of westerners enjoy the assertive aroma, yet mild sweet taste of barley (Mugi)miso.
White miso
Most common miso and best all- rounder usually aged from 6-12 months
Red miso
A progression of the white miso aged 12 -24 months and sometimes longer. It has a deeper flavor as you'd expect and is saltier.
Saikyo miso
As this sweet white miso is a thoroughbred from Kyoto with a delicate, focused flavor. It is probably the most prized amongst chefs.
Vegetables cured with Saikyo miso for a week or longer are indeed The bomb!